This event has been POSTPONED to its rain date of August 3rd. Hold onto your tickets, which are valid for the rain date!
The Roaring Twenties Lawn Party is an event presented by Boston Swing Central and the Trustees of the Reservation. While it is a party, it really is more than that: this is a festival, an experience and likely the event of the Summer! The event encompasses: Hot Jazz from Brooklyn's own, Baby Soda Jazz Band, a vintage fair with clothing dealers and a very fine haberdasher, swing and Charleston dance lessons and performances, lawn games, picnicking and antique cars. And general frolicking in the sun.
The Roaring Twenties Lawn Party will take place at Castle Hill on the Crane Estate (290 Argilla Road Ipswich, MA) on Sunday, August 3rd at 3 p.m. The Lawn Party harkens back to the Jazz Age, the era in which the Crane Estate mansion at Castle Hill was built. The event will take place on the beautiful Grand Allee, a half-mile long landscaped lawn lined with statuary and hedgerows. It's the perfect setting for an idyllic Sunday afternoon.
Boston Swing Central will start the festivities with a group swing dance lesson beginning at 3 pm, Baby Soda Jazz Band takes the stage at 4 pm and plays throughout the evening. Attendees are encouraged to come in twenties-style dress, bring a picnic supper or purchase one on-site, and spend the evening. There will be a vintage attire contest in the early evening where we will find our Great Gatsby and Daisy Buchanan.
Boston Swing Central is a dancer-formed, volunteer-run, non-profit dedicated to promoting swing dance. They hold regular dance parties every Friday at their studio in Charlestown and welcome new dancers. Please visit bostonswingcentral.org for more information.
Castle Hill, a 165-acre National Historic Landmark, was the summer home of Chicago industrialist Richard T. Crane Jr. and his family from 1910-1949. They entertained in grand style at their 59-room English-style mansion and its surrounding gardens. Now owned by The Trustees of Reservations, Castle Hill on the Crane Estate, is the perfect setting for a lawn party celebrating the music and dance from its hey-day.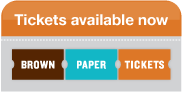 Roaring Twenties Party – Crane Estate, Ipswich MA – July 2013 from Annaliese Rittershaus Brauman on Vimeo.
Rain date: August 3rd
Comments are off for this post