Boston Swing Central will be welcoming back one of Boston's best swing and blues divas, Toni Lynn Washington, this week!
Hearing Toni Lynn's soulful voice and her deep grooves is sure to warm up the dance floor! She is a local legend, an institution, a master, and a treasure. We are thrilled to have her grace the Whistle Stop stage once again! Last time Toni Lynn played for us, we were dancing in the dead of winter but now she's back and ready to get us moving with some summertime soul and jazz.
Check out this clip of her at a local club, Johnny D's:
Lesson (included in the price of admission): 8:00pm – 9:00pm
Dancing: 9:00pm – 12:00am
General Admission: $15
Students and Seniors (with Valid ID): $13
The Crosby Whistle Stop
24 Roland Street
Charlestown, MA 02129
This event has been POSTPONED to its rain date of August 3rd. Hold onto your tickets, which are valid for the rain date!
The Roaring Twenties Lawn Party is an event presented by Boston Swing Central and the Trustees of the Reservation. While it is a party, it really is more than that: this is a festival, an experience and likely the event of the Summer! The event encompasses: Hot Jazz from Brooklyn's own, Baby Soda Jazz Band, a vintage fair with clothing dealers and a very fine haberdasher, swing and Charleston dance lessons and performances, lawn games, picnicking and antique cars. And general frolicking in the sun.
The Roaring Twenties Lawn Party will take place at Castle Hill on the Crane Estate (290 Argilla Road Ipswich, MA) on Sunday, August 3rd at 3 p.m. The Lawn Party harkens back to the Jazz Age, the era in which the Crane Estate mansion at Castle Hill was built. The event will take place on the beautiful Grand Allee, a half-mile long landscaped lawn lined with statuary and hedgerows. It's the perfect setting for an idyllic Sunday afternoon.
Boston Swing Central will start the festivities with a group swing dance lesson beginning at 3 pm, Baby Soda Jazz Band takes the stage at 4 pm and plays throughout the evening. Attendees are encouraged to come in twenties-style dress, bring a picnic supper or purchase one on-site, and spend the evening. There will be a vintage attire contest in the early evening where we will find our Great Gatsby and Daisy Buchanan.
Boston Swing Central is a dancer-formed, volunteer-run, non-profit dedicated to promoting swing dance. They hold regular dance parties every Friday at their studio in Charlestown and welcome new dancers. Please visit bostonswingcentral.org for more information.
Castle Hill, a 165-acre National Historic Landmark, was the summer home of Chicago industrialist Richard T. Crane Jr. and his family from 1910-1949. They entertained in grand style at their 59-room English-style mansion and its surrounding gardens. Now owned by The Trustees of Reservations, Castle Hill on the Crane Estate, is the perfect setting for a lawn party celebrating the music and dance from its hey-day.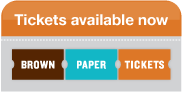 Roaring Twenties Party – Crane Estate, Ipswich MA – July 2013 from Annaliese Rittershaus Brauman on Vimeo.
Rain date: August 3rd
Dan Gabel and The Abletones are a full big band, including a female vocalist, specializing in an authentic big band sound thanks to a high level of musicianship and a library of over 2,000 arrangements. Boston Swing Central is thrilled to have their 10 piece group make their BSC debut this week!
The band was founded and is led by trombonist Dan Gabel. Gabel recently returned from a year-long world tour with The Glenn Miller Orchestra as trombone player, soloist, and arranger.
Check out their authentic swingin' sound here:
Lesson (included in the price of admission): 8:00pm – 9:00pm
Dancing: 9:00pm – 12:00am
General Admission: $15
Students and Seniors (with Valid ID): $13
The Crosby Whistle Stop
24 Roland Street
Charlestown, MA 02129
Boston Swing Central and Community Boating are proud to present Swingin' on the Charles, a night of dancing under the stars on the banks of the Charles River. This is another summer classic you won't want to miss. We'll take over the docks at sunset, provide a lesson for newcomers and then we'll dance until 11 pm.
We encourage you to buy tickets in advance to save $5 at the door!
Lesson (included in the price of admission): 7:00 pm – 8:00 pm
Dancing: 8:00 pm – 11:0 0pm
General Admission (advance): $15
Students and Seniors (advance, with Valid ID): $13
(Rain date is Aug 16th)
Community Boating (on the banks of the Charles River between the Hatch Shell and Longfellow Bridge)
21 David Mugar Way (Charles MGH T-Stop)
Boston, MA 02114
MBTA Red Line: Get off at Charles / MGH Station. Turn left as you exit the station, and cross the road towards CVS. Turn right and cross Charles Street, heading towards the river. You will see stairs in front of you to a footbridge over Storrow Drive. Walk over the bridge; at the end, go down the stairs on your left. Walk along the path along the river toward the Hatch Shell, and Community Boating will be about 200 feet ahead, on the right.
Where to park – Massachusetts Eye and Ear Infirmary parking lot. Please bring parking ticket to the dance for validation at a reduced rate of $7.
Validated Parking at Mass Eye & Ear is $7, please bring ticket to desk at CBI for validation.
The Swing Legacy, a six piece little big band has been a fixture of the Boston swing scene since 1991 and BSC since the beginning, playing with style and informed of the great big bands from the swing era. Their repertoire concentrates on classic big band swing music including many Duke Ellington and Count Basie numbers ideal for Lindy Hop and swing dancing. Much of their great catalog of songs showcases their phenomenal singer, Debby Larkin. It promises to be a night full of killer-diller arrangements that will keep you dancing all night long!
Here they are playing "Roll 'em Pete" at the Whistle Stop…
Lesson (included w/ admission): 8:00pm – 9:00pm
Dancing: 9:00pm – 12:00am
General Admission: $15
Students and Seniors (with Valid ID): $13
The Crosby Whistle Stop
24 Roland Street
Charlestown, MA 02129